About The Artist
About Our Company
About Art Usage
About Licensing
About Copyright
About Order Info
About Product Info
About Wholesale
About Our Privacy Policy


While growing up, Jennifer always loved to draw fairies, mystical women, unicorns, dragons, and fantasy creatures. She would spend hours in New Age shops, browsing the beautiful cards and figurines, finding inspiration through those enchanting images.

After college, Jen started to think about her professional art career. The path to finding her artistic niche was long, hard, and often misguided, but the culmination of her journey is Magickal Art.

Her artistic goal is to conjure feelings of peace, joy, hope, and mystery--of something larger than this world, that many fantasy artists evoked in her while growing up, and continue to do today.

Jennifer's artwork is reproduced in the form of art prints as well as many different gift items. Her art can be found in stores throughout the United States, the U.K. and Australia as well as some online retailers.

Jennifer lives in New England with her husband, Richard, and twelve-year-old daughter, Samantha.



Magickal Art was born through a love of faeries, fantasy, mythology, and anything magickal ... so Magickal Art seemed like a fitting name for a company that deals with spirituality, mysticism, and the enchanting realms of our imagination.

Magickal Art is a small company--keeping that in mind, we do our best to fill orders as quickly as possible. We strive to always produce the highest quality products, and value our customer relations as the life of this business.


Below is a description of how the artwork on this site may be used. Please follow the guidelines exactly as all of the images on this site are copyrighted.
Authorized retailers may post our images on their own websites for the sale of said products. The images must not be altered unless the alterations have been approved by us. They may not be used as a logo, banner, advertisement, etc. without written permission from us. Authorized retailers need not link back to us when using our images to sell our products, although we always appreciate a link.
Artwork as Signature Tags:
Artwork may only be used as signature tags with either a licensing agreement or prior permission granted on a case by case basis. If you are interested in licensing for signature tags, or using certain images on a blog, website, or for personal use without a licensing agreement, please email us first at
licensing@jennifergalasso.com.
Thank you to all who have shown an interest in Jennifer's artwork and who comply with the rules for use.
Artwork on your web page:
Jennifer's artwork may be posted on non-profit websites if the website owners comply with the usage rules below:
A written credit must be provided to Jennifer (as the artist and sole creator of the image, ie. Artwork © Jennifer Galasso, 2006, (or applicable year), and must link to this website (www.jennifergalasso.com) each time that the image is used. The credit MUST appear in close proximity to the image, NOT as a footer or a disclaimer at the bottom of the webpage or on another page all together.
If you plan to use images on your website according to the rules listed, you must download the image and then upload it to your own server, not to ours. To link an image to this site directly, you will use up our bandwidth, which is unfair to us, and will slow things down for users trying to browse our site.
The images must not be distorted, cropped, altered, or "enhanced" in any way, except for glittering. The border of the image may be faded, or feathered, or a tasteful frame may be added. The images cannot be collaged with other artwork, and colors cannot be changed.
Images must NOT be used on any pornographic websites, or any websites that promote any distasteful or abhorrant points of view. Sites containing violence, racism, extreme profanity, and the like are strictly prohibited from using any artwork copyrighted by Jennifer Galasso and Magickal Art, LLC.
Artwork must not be distributed in any form, unless by a licensed wholesaler/retailer.
All of the images contained within this site are optimized for the web and are not suitable for print or for use in any other capacity than they are currently being used.
*Note to those who purchase a print or an original artwork from this site or from a retailer:

When you purchase a print of an artwork or an original piece of art, you own that SINGLE piece of artwork. If you would like to scan the piece to use as wallpaper or some other personal use, you are within your rights to do that. Distribution of the piece for profit is illegal and prohibited. The art usage guidelines above as to using the piece of work on a website still apply. Even when an original piece of art is purchased, the rights to that artwork will forever belong to the artist, unless the artist sells the rights along with the actual original piece. In any and every situation, prints may be produced and distributed ONLY by the artist or licensed distributors.
Artwork as body art:
Jennifer is flattered when a person wants to ink one of her images permanently, however, the tattoo artist must not be left with the stencil, with which they can resell the image as a tattoo to other customers. If a tattoo artist is interested in licensing an image/images for resale in their studio, please email us at
licensing@jennifergalasso.com.
If you do have a tattoo made of one of Jennifer's images, we would love to see a photo. Please send it to
jennifer@jennifergalasso.com.
In Closing:
Art theft is rampant on the internet, whether it's intentional or not. Some people don't realize there are laws that protect artists, and others choose to ignore these laws. Please try and help us stop those who violate copyright laws. If you see anyone using our artwork in a questionable fashion or in blatant disregard for our art usage, please email us at
support@jennifergalasso.com.
Thank You!





All of the artwork contained within this site is copyrighted and protected by the US Copyright Office.

Anyone found using artwork without a signed licensing agreement by the artist will be subject to litigation.

Using artwork without license is stealing. We may, from time to time, have free graphics up on the site for general use, so please check back. For now, please review our Art Usage, or our Licensing info, for more information on how the art contained within this site may be used lawfully.

For more information regarding artists and their rights, please visit www.artslaw.org.

If you are interested in obtaining a licensing contract to use Jennifer's artwork on your products, please email us at licensing@jennifergalasso.com.





If you would like to use our artwork for a product or service, we are accepting licensing applications. To contact us with regard to licensing Jennifer's work, please e-mail us at: licensing@jennifergalasso.com.

Jennifer's art may not be used without a prior written and signed licensing agreement. All of the work contained within this site is copyrighted.
Please view our Copyright policies.
Jennifer's Tarot cards, Crystal Visions Tarot, are licensed by




www.usgamesinc.com
Jennifer's art is licensed for beautiful figurines through one of the country's leading sources of quality collectible giftware...




www.pacifictradingonline.com
Jennifer's Crystal Visions Tarot is licensed for a mobile app through the Fool's Dog, creators of highly detailed and interactive tarot apps...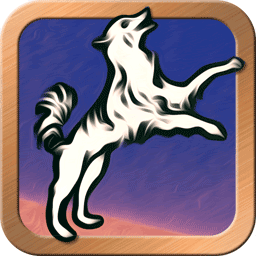 www.foolsdog.com
Jennifer's art is licensed for art prints, greeting cards and stamps through Tate and Co.



www.tatewholesale.com


When ordering from Magickal-Art, we strive to package and ship your order as soon as possible. After placing your order, you should receive an email confirmation. If you do not receive this confirmation in a timely manner, please contact us at
orders@jennifergalasso.com.
We ship most of our orders USPS Priority Mail, so most arrive within 2-4 business days after shipment. We hope to process all orders within a few business days, but please allow two to three weeks for your order to be processed, especially for items that are handmade. We will contact you if a product is backordered or unavailable at the time of purchase.
Packaging:
We package every order to the best of our ability to ensure the safety of your order. If you happen to receive a product that has been damaged during shipping, please contact us as soon as possible at
sales@jennifergalasso.com.
Returns:
Our goal is to provide the highest quality products possible, and we hope that everyone who orders from Magickal Art is more than satisfied with their purchase. If, however, an item is unsatisfactory, we will be more than happy to issue a refund within thirty (30) days of purchase.
Our return policy applies only to Open Edition, Mini, and Matted Prints as well as any of our gift items. We're sorry, but we cannot offer a return on opened tarot cards, original art, giclees, or limited edition prints, so please keep that in mind while placing your order.
A refund will only be issued to qualifying products returned to us (at the buyer's expense) in the same condition in which they were shipped. We will be more than happy to cover the shipping costs for items that were damaged in transit from us to the buyer.
Before returning an item, please contact us at
sales@jennifergalasso.com
for return authorization. Items returned without this authorization may not be accepted.
Wrong Order:
If you happen to receive the wrong item(s) with your order, please contact us at
orders@jennifergalasso.com
as soon as possible to make arrangements to receive the correct items.
Questions About Your Order:
Please contact us at
orders@jennifergalasso.com.
Please be specific with your question and remember to include your contact information in order to ensure a timely response. If possible, please include your order confirmation.
Customer Service Support:
We do our best to answer all emails within 48 business hours, although, at times, the studio may be closed for a few days to a week at a time. Please check the website homepage, as these times will be noted. If you need to cancel/adjust an order, please do so as soon as possible after placing the order to increase the chances that the order has not been processed.
Secure Transactions:
We use
www.intuit.com
for all of our transactions because of their security and reliability.


About Our Open Edition Prints...
All of our Open Edition prints are sized either 5 by 7 inches or 8.5 by 11 inches printed on Epson Heavyweight Matte Paper. This paper is bright white, with an ultra-smooth finish, and resists fading for up to 72 years. Birthstone and Zodiac prints have a description of the birth month/sign on the back.
All prints come on acid free mounting board and are packaged in a *protective clear sleeve.
About Our Embellished Mini Prints and Greeting Cards...
Our mini prints and greeting cards measure 5" by 7" and are embellished with glitter and jewels. Birthstone and Zodiac mini prints have a description of the birth month/sign on the back and each mini print is signed by the artist.
About Our Magnets...
All of our magnets are full color and come enclosed in a thick, acrylic magnet frame, measuring 2" by 3".
About Our Keychains...
All of our keychains are full color with an image on both sides and come enclosed in a thick, acrylic casing, measuring approximately 2" by 3".
Oracle Board and Pendulum...
Our Oracle boards measure approximately 5" by 7" and come with their own color-coordinated pendulum hand-made of Swarovski crystal beads, spiral charm and clear quartz crystal.
Decorative Oval Plaques...
Our 9" by 12" oval plaques display artwork with no frame necessary! Gloss finish, adorned with an organza ribbon, plaques can be hung on the wall or propped on an easel. Makes the perfect gift!
Cameo Pendants...
Our Cameo Pendants hold a 25mm by 40mm image set in an ornate silver frame and magnified by a clear, glass cabochon. Pendants are hung with a bail on a 7mm wide by 16" long black velvet choker with 4" extender chain with lobster clasp.


Magickal Art offers most of the products from our retail site to qualifying new age retailers and gift shops at 50% off retail. There is a $100.00 minimum order.
If you are a retailer with a valid tax I.D. number, please visit our
Wholesale Page
or email us at
wholesale@jennifergalasso.com
for more information.


Overview
The information you may provide when entering, browsing or purchasing from magickal-art.com is used solely for business purposes by Magickal Art, LLC, and its affiliates, Magickal Art, LLC will never collect your personal information to pass on or sell to third parties. We hate spam as much as everyone else and would never willingly contribute to it.
Purchasing from this website
We use
intuit.com
for our payment processing because of their security and reliability.
Cookies
Cookies are pieces of information that a website transfers to a user's computer hard drive for record-keeping purposes. Cookies make web-surfing easier for you by saving the information you provide, such as a bread crumb trail of pages visited, so that you can utilize your back button while you are browsing or shopping at our Site. The use of cookies is an industry standard - you'll find them at most major websites. Most browsers are initially configured to accept cookies. however, you can reset your browser to refuse all cookies or indicate when a cookie is being sent. We never save credit card information in cookies or use cookies to store/retrieve your personal information. Accepting a cookie does not give anyone access to your computer or to any personal information. It is simply a small file in which we keep information that identifies you as a unique user. Our cookies are only stored temporarily while you are browsing, and are deleted after your session is over.
If you have any questions about this privacy statement or security within this site, please contact customer service at:
support@jennifergalasso.com.
This policy is subject to revisions and updates.
Please check back occasionally for changes to our privacy policy.